4.30.19 TUESDAY "WATER BOARDING"
Strength:
5min EMOM of:
3 Bench Press
Metcon:
5 Rounds of:
3min AMRAP of:
15 Cal Row
15 KB Swing…70/53
15 Bench Press…135/95
3min Rest
For Total Reps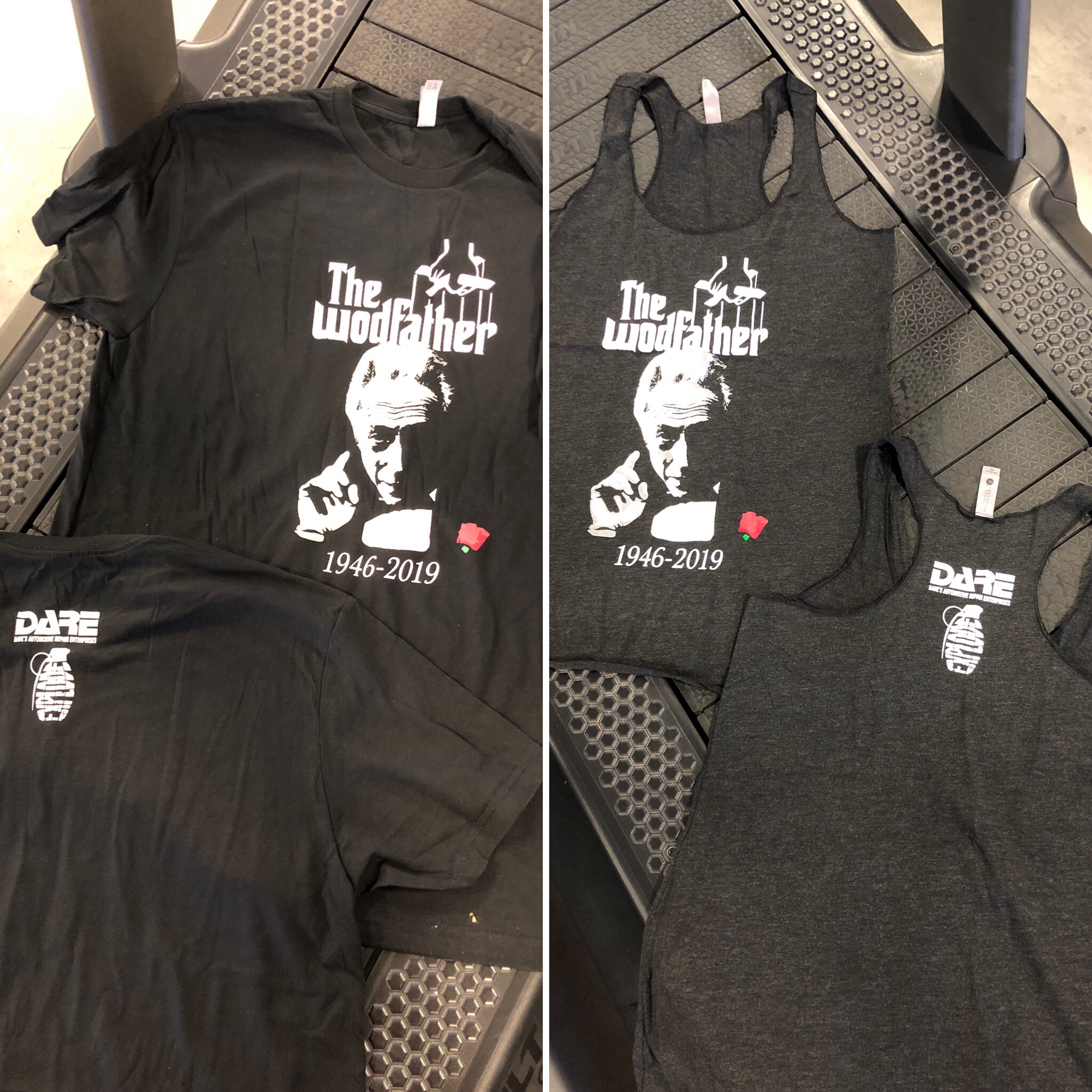 Tshirts and Tanks are in!! In honor of the man, the myth and not only a legend buuut the Wodfather Dave Aloisio. All proceeds will go towards keeping his memory alive in the gym with us forever!!